Best Kodi Movie addons are the real source of entertainment. They are a source of Movies, TV shows, cartoons and many more. Several Kodi add-ons went offline sometime back and left Kodi users puzzled. However, I explored to bring you those that are still working.
If you are looking for the best Kodi movie add-ons you are in the right place. Here is an updated working list of the 16 best movie add-ons.
Download the list of 16 best Kodi Movie Addons in 2018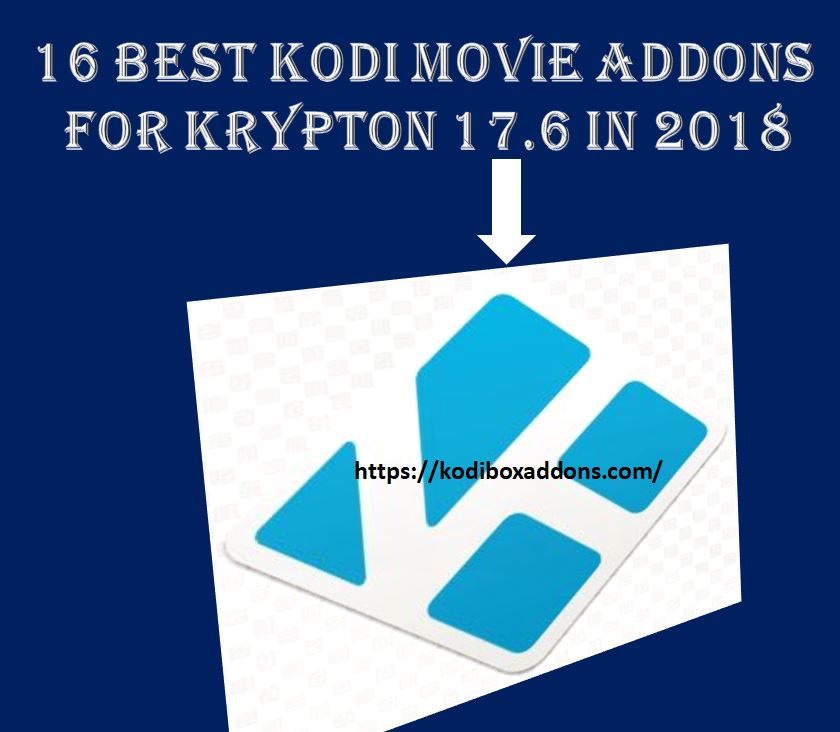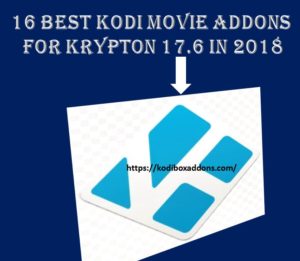 Also Read: Download best Kodi Live TV add-ons in 2018 From This Link.
Mad House Classics
This is a relatively new add-on from Madhouse repo. Lovers of classic movies and TV shows got covered. I bet you are looking for the best way to access and watch these movies. Install this add-on on your Kodi and enjoy. Its categories include; fifties and sixties movies and sixties to seventies movies.
In addition, you will get access to eights to nineties movies, fifties to sixties TV shows and many more. All this is to ensure you get top most entertainment experience from your Kodi. It is time to install this add-on and enjoy your favorite contents.
Gurzil
Having Garzil on your Kodi is the simplest way to enjoy your favorite videos. It is an exodus add-on fork. It is a substitute to Exodus and Covenant add-ons. They both have a similar interface and the same functionality.
This add-on has not frustrated any user until now. It has lived up to the expectations. You will access the latest and upcoming movies and watch them at the comfort of your home. Equally, you can stream TV shows and Live TV.
Dogs Bollocks
Zero Tolerance repository came up with this other add-on. Dog Bollocks came to replace Pyramid add-on. Pyramid went offline some time back and hence there was a need for an alternative. You can install Dog Bollocks and enjoy latest movies, Live TV, and your favorite TV show. Equally, you can stream and watch Documentaries, Cartoons, and Animations and also listen to radio channels.
Uranus
Blamo repository released this awesome addon. Uranus is an effective substitute for the Exodus and Elysium add-ons. It has got the talk of the town due to its vast collection of movies and TV series. It features a good collection of the latest movie contents.
You can watch Movies and TV shows in the excellent quality. This add-on functions efficiently and will not frustrate you. It provides Kodi users with an opportunity to stream and watch their favorite contents.
Extreme Odyssey
This add-on is available through the Illuminate repository. It is a great add-on for movie fanatics. Its sections are well organized for convenience. You will easily be able to locate your contents. Its interface is user-friendly even to first time Kodi users. You can as well navigate your Trakt account and search for your favorite movies. Similarly, you can stream and watch other contents.
You can get access to the most popular TV Shows, sports, nature shows etc. This add-on will for sure take you to the Odyssey of your favorite contents.
Placenta
This add-on came as an alternative to the popular Exodus add-on. Exodus had ruled the Kodi community for a long time. However, its updates stopped sometime back. A placenta is basically a video add-on that you can rely on. If you are a movie lover, then you can install this awesome movie add-on from Blamo repository.
It offers free movies that you will love. Besides, it also lets you stream and watch TV shows, Live TV and many more. It also has kids' corner, Fitness zone and Legends of music. It has a movie section listed on the basis of Genres, most popular, year, language and the most watched.
Placenta features some of the best tools. You will be able to customize your Kodi as you want. You will find various settings that will help get the best from your Kodi TV.
RP1
This add-on is new in the Kodi community. However, it has not frustrated any user and therefore it is highly recommendable. It is highly focused towards movies and TV shows. It also has a lot of unexploited potentials. We expect so much from it. I recommend that you try this add-on and experience a whole new thing.
Neptune rising
Neptune rising is a folk for the Covenant and Exodus add-ons. However, it has a relatively better library of movies. It also offers quality streams that you will love. This is a great offering that focuses ultimately on Movies and TV shows. It has brought a nice multisource solution for Kodi users that you cannot afford to miss. You can find and install this add-on from Blamo repository.
Neptune rising offers a massive collection of top rated and most popular Movies. It is one of the greatest addon that you will find in movies and TV shows. It has several categories such as Top rated, genre, most watched, popular and the upcoming.
Uncoded
This is another famous substitute for the Exodus add-on. It provides relatively better contents than its counterpart. However, there is no seeable difference between the interfaces of the two add-ons. Most Kodi users love this add-on because of the high quality of contents.
It is a great source of Movies and TV shows that you will enjoy watching. It is also an offshoot of the covenant add-on that is currently unavailable. You can install the Uncoded add-on and keep yourself entertained.
Night Terrors
This is the best add-on for those of us who are fans of horror contents. It contains some of the best horror contents that you should not miss. Some of them include paranormal movies, Documentaries and True crime movies. It is greatly dedicated to the real crime and paranormal content. Everything in this add-on is clear and simple. This means you will not have a bad day using Night Terror add-on.
White Devil
This Kodi add-on has been around for quite some time now. It has endured all the tsunamis in the Kodi community and it is still available for Kodi users. It has numerous categories that you can choose from. You can stream and watch Movies, TV shows and documentaries here.
Moreover, it is one of those funny add-ons for ladies. It has a section specifically for ladies. This is to ensure they can stream their contents with ease. However, you had to key in a pin in order to access the contents. The good thing is that the developers removed this requirement. It is now easy to use and faster to navigate.
Musashi
Musashi is one of the best add-ons for streaming Movies. It provides fast streams and you will love it. It also has the HD and SD quality streams. You can also stream and watch your favorite TV shows. Musashi focuses only on Movies and TV shows.
It is by far one of those add-ons that you should try. You can install this add-on on your android device and enjoy the high-quality content.
Nemesis
Here is another add-on that any movie lover should try. Nemesis is new but has raised an uproar. It provides an easy access to Movies and TV shows. basically, It offers 4k video resolution which is an additional advantage to Kodi users. However, you will have to pay an extra price for this feature.
It requires that you sign up with Real-Debrid that costs $16 for six months subscription. It is one of the best movie add-ons in 2018 that every Kodi user should try.
Atom
This is the new big deal in the Kodi community. It has already made a big impression. It has a separate category for Movies and TV shows. In addition, you can watch Live IPTV and kids contents. It offers the best streaming experience with high-quality contents. It has a wide variety of contents across all the key areas. Give it a try now.
Real Movies
This add-on is not as new as many would think. It is an old one that went offline some time back. Now it is back and working.It is a solid mega offering that every Kodi user should go for. After installing Real movies, you will get access to 4k, HD, and 3D videos.
Its main category contains comedy, movies and many more. This add-on will never go outdated. It has a constant update routine. This means its contents is always on time. It has become a must have an add-on in the Kodi scene.
Exodus ATA
Do not confuse this add-on with the old Exodus add-on. However, it is a real folk for the Exodus add-on. It has a similar interface but with different quality of contents. It is a good source for the latest movies and the popular TV series.
The default language for this add-on is Italian. However, you can customize the language as you want. Give this add-on a try now.
This is the list of the best Kodi movie addons of the year. They are tested and proved to work well for the movie lovers. Go an extra mile and install these movie add-ons. They definitely are a good source of entertainment for movie lovers.