Kodi is unarguably the best media center. It offers you an easy, fast and cheap way to watch your favorite movie or TV show. Kodi also works with various devices such as Windows PC, Linux, Mac and many more. You may want to enhance your media player's look. This is best done by the use of Best Kodi skins/themes.
These Kodi skins will change the appearance of your Kodi. They give your Kodi a new appearance where you can change the color, themes and the position of the menu.
They have a customizable option that you can utilize to determine how your Kodi appears. Here are the best new Kodi skins to install on your Kodi in 2018;
Best Kodi Skins for Krypton 17.6 in 2018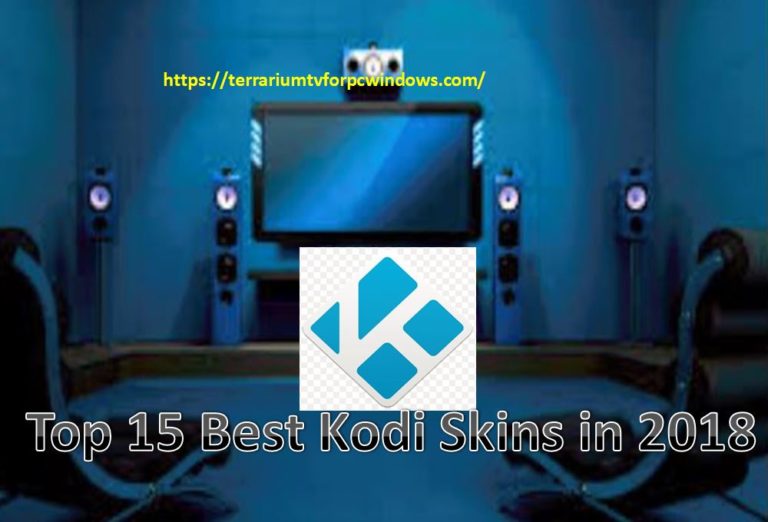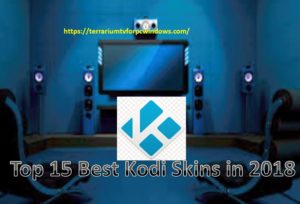 Confluence
This skin is the default theme for Kodi TV. Confluence is one of the best Kodi skins available in the market. It is clear, intuitive and stylish. This is a combination of many popular skins. It is very easy to use for first time Kodi users.
Confluence gives the old look and feel of Kodi with all the new updates available with Kodi 17. Sometimes you may want to revert back to confluence for one reason or the other. If you tried Kodi 17 and you don't like its skin, then you can choose to revert back to confluence and enjoy your watch time.
Titan Kodi skin
This theme is one of the most amazing skins for both Kodi 17 and 18. If you are looking for a clean looking alternative to standard Kodi skins, Titan is here for you. It can make your Kodi look unique.
Installing Titan skin on your Kodi will help you choose one of the styles, create your menu, add a widget to your favorite contents. You will also be able to change backgrounds, play with colors for your menu bars and entirely change the way your Kodi looks.
Mimic
The mimic skin is the best option if you want a fast and feature rich skin. It is easy to configure and hence easy to use. With this skin, you can be able to configure up to 6 custom menus. Each of the menus has about 4 sub menus. You can also choose from a vast variety of colors for that gorgeous effect. It has touch support and works perfectly well on all devices. It's definitely an appealing skin.
Black Glass Nova
Black Glass Nova is a user-friendly skin that works perfectly on full HD TV screens. It gives the menus a sleek look and feels thanks to its various customization options. There is a wide range of features with main highlights such as skin widgets and artwork downloader. It's light making it easy to use with most of the devices. Furthermore, it is faster to download and install this skin.
Eminence
Eminence is among the highly recommended skins. Its design is sleek and modern but still maintaining simplicity. The skin is compatible with touchscreens. At the same time, you can use various peripherals to control it.
You can opt to use an air mouse, a remote or even a wireless HTPC keyboard and still be able to navigate easily. It allows you to create shortcuts for any of your favorite content. There are also multiple color schemes to choose from. If you don't like many effects on the interface, then this skin is for you.
Phenomenal
Phenomenal is a great skin to equip yourself with. This skin is convenient to use. It automatically detects your language and aligns it. Depending on what you prefer, you can choose either a horizontal or vertical menu. What this means is that you can customize it to meet your desires. It then provides you with various viewing options to choose from. For instance, in a category like TV shows you can put them in either a list or grid.
Nebula
Nebula is that skin that will provide one simple look and feel of your device. It work the best with a modern HD TV screen. There can either choose dark or light as the provided color schemes. It also has lots of customization options and an easy to navigate interface.
It works quite well and efficiently. However, you can encounter some difficulties when using pointer devices. For instance, an air mouse can be somehow hard to navigate fluidly with.
Transparency
It is a fanart skin. This skin is highly efficient and easy to use. The simple interface is friendly to the new Kodi users. Its design can suit most of your expectation. This is because it has simple and nicely put menus. You can navigate its interface with so much ease. This adds more points to its functionality. Some of its main features include vertical home screens and custom home screens.
Aeon Nox
This is among the best skins that are highly recommended. Aeon Nox can download files of up to 10 MBs. You can customize this skin according to your needs. This skin also comes with a combination of beautiful colors. These colors give it a modern and sleek look. Moreover, it doesn't cause problems such as lagging to the system. This is remarkably the best skin for your Kodi.
Back Row
This skin has taken on board many good ideas and suggestions from the XBMC community. Sharpe and DJDafreund designed this awesome Kodi skin. It is one of the Kodi most unique skins. Those who are already using Back Row can concur with me that it is the best for you. It brings the feeling of the cinema directly to your living room.
This skin has been on the market for some time now. You can customize Back Row to meet your needs. It is also the best skin for touch screens. With Back Row, you can be able to use a wireless HTPC keyboard and mouse which are a good way of interacting with your Kodi.
reFocus
Kodi is awesome in its original form. Though, reFocus offers a whole new deal. reFocus is a graphical interface for Kodi users. It greatly understands your needs and expectations. Jeroen developed this awesome skin to take Kodi user to a whole new world. The skin has very many features that describe it. Elegance, simplicity, and refinement are what can best describe this skin. It has a consistent and balanced design. reFocus is also very quick and easy to use on your Kodi. reFocus features crisp, clean menus and sharp texts. reFocus also features screenshots and rating. You will definitely love it.
Omni
This Kodi skin is easy to navigate. You can be able to access its main menu and submenu from every window. Its name comes from here. It is Omni for its omnipresent menus. Those who have already interacted with Mimic can notice some physical similarities. However, Omni is much more streamlined. It also features very few customization options.
The main menu and info dialogs menus use icons only. Many users complain of not knowing the uses of some of the customization icons while using Omni Kodi screen. The reality is you will familiarize with most if not all of the options.
Unity
Unity is a beautifully designed skin. It comes with clear and authentic visuals. The menus are pretty simple but with a touch of elegance to them. You can go an extra mile and create some shortcuts to the frequently visited contents. Moreover, you can control it with any peripheral you can access.
Whether it's a mouse, air mouse or a wireless HTPC keyboard. The movement across the menus is fluid without any difficulties. If you are a movie fan, this should definitely be your skin. You can choose from up to 8 visualizations.
Pellucid
This is an elegant Kodi skin that is easy to use. There are posters at the Kodi Home menu located at the bottom of the screen and fades with an animation. Try this skin and you will never get tired of interacting with Kodi TV. Pellucid is most amazing to those users who like watching live IPTV.
However, this skin is only available in Kodi krypton. The users of Kodi Jarvis will have to wait for longer. Pellucid skin developers' team is working tirelessly to make it available to Kodi Jarvis users.
Rapier
Rapier is the complete version of the skin that Kodi users are looking for. It has a wide range of sports configuration options. These options are spread across the screen giving it that amazing look that you need for your device. Rapier is one of the oldest Kodi skins and it is still running strong. Rapier goes well with almost every Kodi version be it 16, 17 or 18.
Kodi is allows you to watch films, movies and TV shows. You can enjoy your favorite video whether it's from the internet or from your hard drive. If you want a completely new look for your Kodi then you need to choose from the wide range of Kodi skins available in the market. These Kodi skins have new themes, vibrant skins, and amazing menu placements.
Here, we have just reviewed and explained the top best Kodi skins for the Kodi users. Our intention was to make you informed and enjoy the best streaming experience.