Do you often watch videos, listen to the music or stream online channels? What devices do you use for that? Most people use desktop PC, laptop, tablet or even smartphone. But what about modern TVs? Most TV sets are smart and allow watching and streaming content on a huge screen. Kodi for Samsung Smart TV in one of the most popular platforms.
You may ask: how should I get all my files together to access them on my TV? There is a solution. Meet Kodi — the best media center for almost any device. Let's see how you can use your Kodi player in Samsung Smart TV.
What is Kodi:
First of all, it is reasonable to find out what is Kodi. So, Kodi is a free, open-source media center that supports most file formats and can do the following:
watch videos;

see photos;

listen to the music;

stream online content and IPTV;

listen to the online radio;

install add-ons to extend functionality;

share files to other devices connected to home network, etc.
The player is available on almost any device and platform. You are able to use on Windows, Mac, Linux, Android, iOS, and on different smart TV platforms. Samsung Smart TV is one of them.
Kodi for Samsung Smart TV – how to Setup Guide
On most Smart TV platforms, you are able to download Kodi in a few taps. But the situation is completely different with Samsung Smart TV. How is that so? Most platforms are Android-based but Samsung uses its own operating system called Tizen OS. That's why you cannot install Kodi directly.
But there is a solution. Samsung Smart TV supports external Android boxes and sticks like Roku Player, Fire TV, and many others. Additionally, you can connect your phone, tablet or PC to stream the content using the casting screen method.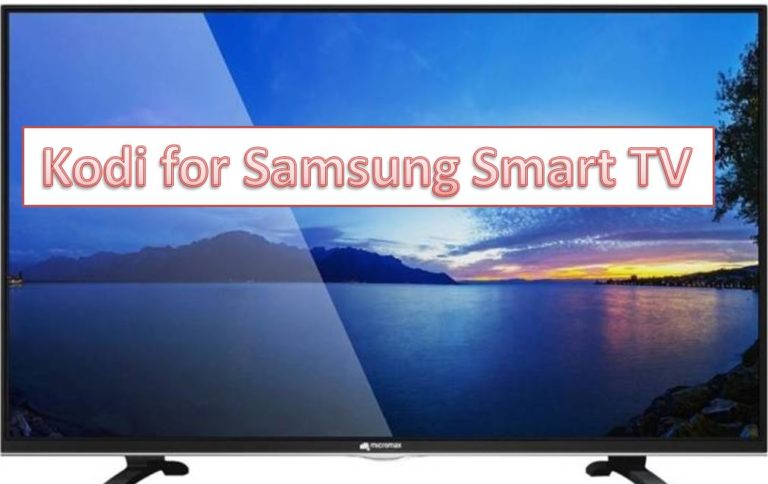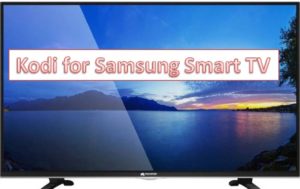 There are several options available how to get Kodi for Samsung Smart TV. For that, we will use Chromecast or Android TV box.
Turn on your home Wi-Fi connection and connect your Android device and Smart TV to the same network.

Install Kodi on your Android device. The best way to get it is to install the app from Play Store.

Install Google Home app from the Play Store.

Connect the Chromecast adapter to your Smart TV. It takes seconds to identify it.

Run Google Home app on your smartphone or tablet, and tap Cast screen/Audio on the side menu.

After that, you will see the mobile screen on the TV. Play the video, open the photo, or play the music. It will be duplicated on the TV.
Android TV Box:
With Android TV box, you will be able to install Kodi for Samsung Smart TV in a few simple actions:
Plug your Android TV box into a TV and make sure that it is connected to the internet.

Open Android TV box app menu and find Play Store.

In the search field, type Kodi, and open its page in the search results.

Click Install, and wait until it installs.

Run the app and start using it.
Kodi is a very powerful media player for many platforms. Even when your Samsung Smart TV does not support a direct installation of the app, there are at least two solutions how to access all your media files.