Thevideo me Pair is used to watch movies on Kodi. Exodus is the best video addon to watch movies on Kodi platform. With the help of Kodi video add-ons everyone stream movies without any buffer loading error. In Exodus, movie load takes more time compared to the TheVideo.me pair.
And also TVad.me pair or Vidup.me pair do the same work to stream movies on Kodi app. So, you need to choose the video servers VidUp or theVideo. In that, you have to find Stream authentication like pop up box. So, in this article, you have to share how to Fix stream authentication error at a particular time.
However, you can get an idea of Why you are getting an annoying pop-up box on Thevideo.me Pair server. As well as fix this popup box error on a TheVideo.me pair and TVad.me servers.
Exactly What is theVideo.up & VidUp.me pair? Vidup.me and Thevideo.me are the movies or TV streaming websites. It has high-end servers for hosting HD videos. And then you have to protect from Pairing, error, and crash issues. Two pages to offer seamless streaming to connect their IP address.
All Errors refer to same to watch TV shows seems like theVideome.to pair, http://vidup.me/pair, https://thevideo.me/pair.
How to Fix theVideo.me pair (Thevideo me pair) on Kodi Krypton latest version?
Suppose, you have to open the Exodus on Kodi Krypton 17.5 it takes few seconds to load servers. Step by step Guide to fix TheVideo.me pair.
After that, you have to select the Thevideo.me server from the list.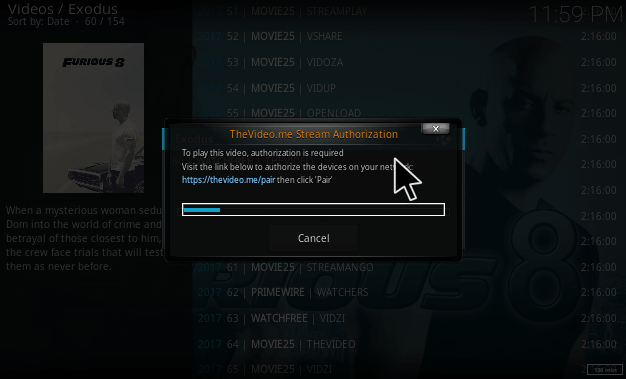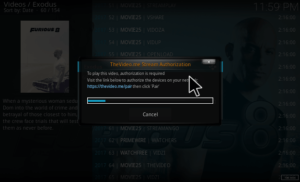 And then, it displays one pop-up box on the screen.
You can fix the error Here to fill IP Address or a Captcha.
After done captcha solving, Select "Activate Streaming" on the screen.
Now, Open Kodi App on windows to stream movies or TV shows.
Next, go to the Fix Vidup.me Pair on Koid Krypton new version.
How to Fix VidUp.me pair on Kodi Krypton updated version?
VidUp also so the same Pop-box like Thevideo.Me pair. Select the VIDUP option in the list.
The VidUp.me pair also displays the message in the popup box.
With the IPVanish make sure to get IP Address.
And then Click here to access VidUp.me Pair.
Now ready to verify the captcha and hit "Activate streaming".
Successfully stream movies for 4 hours and then do the same steps.


How to fix VidUp.me Pair & Thevideo.me pair on Kodi Addon?
In this section, you have to cover the Fixing Thevideo.me Pair Error or VidUp.me Pair on Kodi Addon.
Open Kodi software to choose "ADD-ONS" option. Select the "VIDEO ADDONS" list. In that, Right Click on Exodus select SETTING Option from the menu list.
After that, Select PLAYBACK option from the left menu. Now, Turn OFF "Hosters with captchas".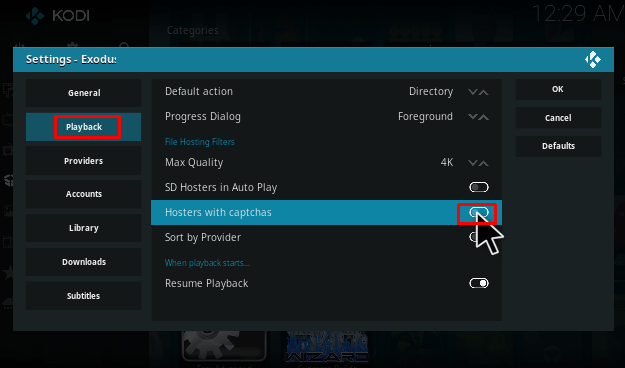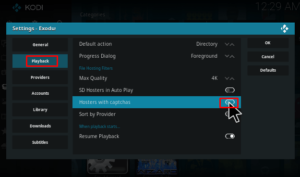 Finally, We cover Two methods to fix Thevideo me pair or VIDUP.me pair error on Kodi krypton New update version. If you have face any issue on Thevideo.me Pair drop the comment.
Must Read: Free Download Pelisalacarta Kodi addon to get popular HD video content on your gadgets.