Let's start how to stream Kodi to Chromecast? Kodi is the open source media to stream more HD channels. is safe to install Kodi on Chromecast. Before going through the setup process.
You have to get a fair idea of What is Kodi TV And Chromecast? Kodi is the open source software provide by XBMC. It is a wide range application to stream lots of videos. Kodi allows you to stream videos from local and cloud storage media.  Cast any video without having any trouble. Basically, Kodi is not supporting to stream on Chromecast. No way to process Kodi to Chromecast. But stream Kodi to TV is the best alternative.
The well Known Giant Google digital media player is Chromecast. It is a small device to cast tons of movies. This design should be like as dongles. Chromecast used to cast HD Television channels, stream internet audio or videos. Google Chromecast easily authenticate with windows computers and mobiles.
Therefore it acts the interface between the PC and Television. By Chromecast cast images, videos, audios, and Games on your phone or PC. Google Chromecast turn up your old Television into a new smart TV.  Through the HDMI Port plug the Google Chromecast onto your TV. Now, it enables to access all streaming services from the online like Amazon prime / Netflix.
Follow the procedures to Stream Kodi to TV with Chromecast. It can be done with your Windows computers or Android Smartphones. In this article, we reveal step to install Kodi for Chromecast.
Does Install Kodi on Chromecast with Android or Tablet?
Yes, There are two ways to install Kodi on Android Tablet. One method is longer and it consumes less power. Another method is less it consumes more power of the Tablet.
Kodi for Chromecast requires some essential apps like XBMC and "Google Home".
Once installed the above applications. Just open the Chromecast tap the left of the top screen. Click on the "Cast screen/Audio". One prompt box showing message like
"Screencast not optimized for this device/ may vary experience ".  Ignore it and click on "Ok" button.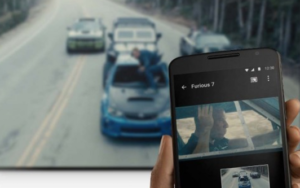 In this step, you have to authenticate the Google Chromecast with Smart TV. This application searches the Chromecast device around you may select yours. You can watch the mirrored content display on the connected TV.
After completing all above steps open the Kodi on your Android device. In that, you have to select the video you want watch pressing the play option. This method is considered as the short and simple stream the videos to Kodi to Chromecast. In that, You can watch both Android mobile and TV. You can't lock your mobile while having a stream.