Here are the 19 Best Kodi sports Addons to watch your favorite Live Channels across the world. All these add-ons Working fine on any device. So, you must know the features of each Kodi/XBMC Add-ons.
19 Best Kodi Sports Addons in 2018
SportsDevil
Among the other add-ons, sports devil is the most liked. This add-on offers endless sports content both live and on-demand games. Furthermore, you get to watch some of the streaming in HD. It also has various streaming channels such as SkySports, Box Nation, Star sports and BT sports.
Whenever you need to watch your favorite content, you may require an IP address. This is because most of the channels are localized.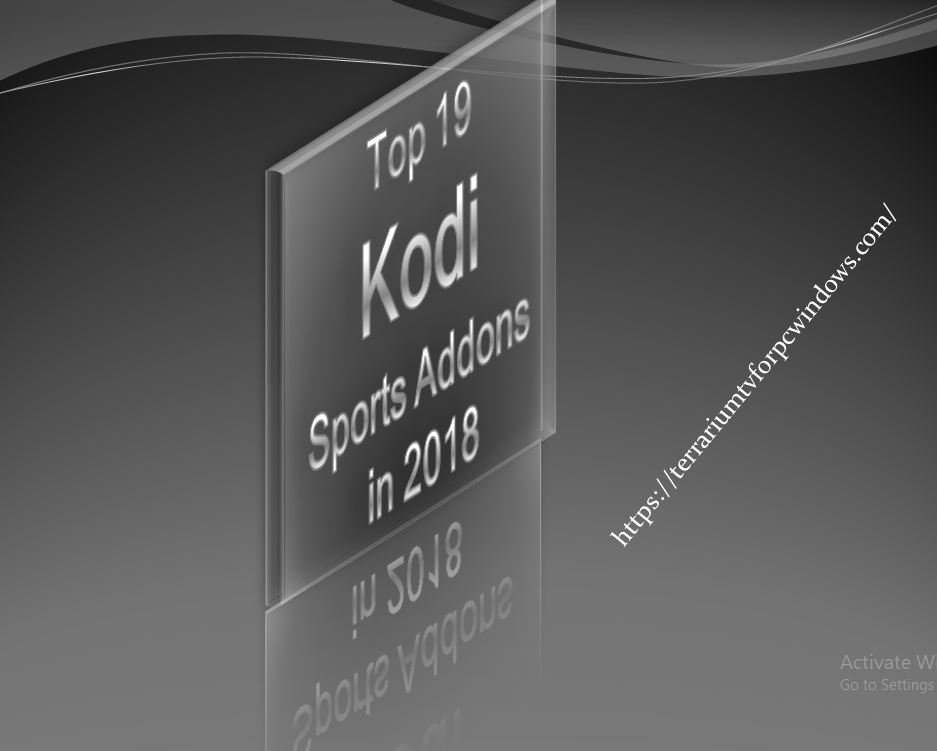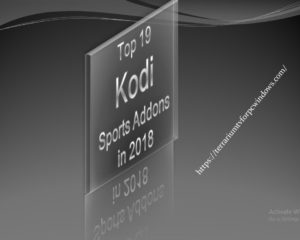 Pro sport
The pro sport add-on has everything you need in terms of enjoying the best sports streams. The good thing about it is there are few menus and options which might be overwhelming for some people. In case you missed out on some games, there is a solution for that. All you have to do is go to the archives and you will find a replay of the match.
This is among the best and user-friendly add-ons you could ever find. Pro sport uses Reddit to get stream links for live streaming. This means that users will always have high quality and updated streams. However, this can be a bit of a drawback for those who are not active Reddit users. There are some people who may not like it.
Sportie
The Sportie add-on is the total package for anyone who is a diehard fan of sports. The best thing about it is you get to watch world sports channels such as Sky Sports and FOX Sports. There is also live sports streaming in great quality. Furthermore, there are no worries of missing out on a certain game.
It offers replays of the previous and recent games for those who might have been busy. If that's not enough, this add-on offers high-quality content in HD.
Goodfellas 2.0
This add-on gives you the best experience with endless live sports streams. For the sports fanatics, this is definitely the place to be. Most people will find it easy to use since it is divided into sections with many intriguing sport sections.
You can pick from NBA, NHL, UFC and just about any of your favorite sport. The only annoying part of it may be the buffering experienced when using some streams. However, there are other streams that work quite well.
Rising Tides
This is quite a promising add-on with several sections of live sports channels for viewing. These include BT sports, ESPN, FOX sports and Bien sports. The sections are further divided into subsections featuring 15 different sports genres. This makes it a great add-on, most especially because it doesn't just concentrate on popular sports.
There are options for such sports as horse racing. This makes it an enchanting and best add-on for sports fans. However, there are drawbacks associated with it such as empty sections. Also, some sections do not have much content for the viewers.
If you are looking for an extraordinary and complete package for extreme sports, look no further. There are lots of amazing streaming content that you will rarely find on other Kodi sports add-ons.
It features an array of sports streams including water sports, wrestling, kickboxing and some sports bloopers. This is definitely the best add-on for those more interested in extreme sports than others like football.
iPlayer WWW
This is a reliable add-on that offers its users with access to the BBC iPlayer content. The users within the UK have an easy time as most of the sports content is from there.
The live sports section works perfectly well and the content is of great quality. Although most of the content is from the UK, this doesn't mean sporting content from other countries is left out. The sporting event from countries outside UK is broadcasted on BBC.
Sports world
Sports World is among the new add-ons on Kodi. In spite of this, it is doing quite well in providing quality and endless live sports content. It features various sports including rugby, baseball, cricket, NBA and so much more. It also offers good quality HD sports streams.
Due to the ups and downs faced during streaming, there is an updated version of the add-on. The main aim is to give the users an entertaining and satisfying experience.
NetStreams sports
This is among the best add-ons to equip yourself with. It is designated to give you the best experience with lots of live streams on sports content. It has impressive sports sections featuring football, basketball, rugby and so much more.
There is a separate live section for watching American football and American basketball. It was recently updated making even way much better and with more sports sections.
Deliverance
This is yet another new add-on that is rapidly becoming popular among the sports fanatics. It has various categories with highlights such as Live Games, Sports Live TV, Live Sports on Demand and even sports movies. It is a complete package for the sports lovers.
The best part of it is you get to have a replay of the matches you missed. Furthermore, the Sports Live TV doesn't experience common problems such as buffering. It works perfectly well with the extremely good quality content.
cCloud TV
cCloud is yet another great live TV add-on. It has everything in terms of international live Sports channels. There is a vast list covering sports from different countries in the world including France, Russia, US and many others. For convenience, each channel is specified which country it's from. It is one of those must-have add-ons with streams that work quite well.
DC Sports
DC sports is a new and probably the best add-on that will fulfill all your expectations. You get to watch all your favorite sports events and sports channels. It also has updated sections such as World of sports and Live on Demand. Furthermore, it has high-quality HD streams for an even more enjoyable user experience.
Halow Live TV
This is one of the best and popular add-ons you will come across. It provides you with live sports channels and sports events from every corner of the world. You can view matches for football, cricket, boxing, NBA or any kind of sport at the comfort of your home. There are lots of positive feedback about it on social media and very few complaints of any drawbacks. The quality and connectivity of content are pretty good.
Project D
Project D is remarkably the perfect add-on for sports fans. It has massive sports contents including rugby, basketball, NFL, WWE, Superbowl and much more. The most enticing part of it is the ability to offer replays for matches you may have missed. This is one of those add-ons that will meet all your expectations. You can choose from its vast list of options and enjoy viewing your favorite sport.
NBA On Demand
As the name suggests, this add-on is best suited for the basketball fans. It is that one add-on that will cater to all your needs when it comes to basketball content. NBA on Demand has pretty good streaming links to games, highlights, and your favorite teams. It also offers replays of previously aired games. However, there may be challenges of some links not working.
Football Repeat
Football Repeat is the perfect add-on that every football fan is sure to love. It is a complete package with recent matches and highlights from Premier League, Champions League, La Liga and Serie A. There is nothing you wouldn't find here when it comes to football content.Moreover, it covers reliable and good quality HD content.
Planet MMA
This add-on is renowned for offering great quality videos and over 15 different section. Some of the sections include UFC Fight Night, documentaries and Fights spotlight. There is consistent and fantastic MMA coverage specifically for fans of the sport. You also get to watch matches of past fights. The recent updates make it even much better and more functional than before. It's definitely an exclusive add-on.
Falcon sports
Every sports viewer knows how difficult it can be to get a perfect sports add-on. This add-on has everything you need ranging from 24/7 live sports streams to various sports channels. You can find replays of previously aired matches too. The content is of high quality with little or no interruptions such as buffering. Most of their links work pretty well with only a few that are non-working.
Eurosport Player
This is a great add-on for providing on-demand sports content available on Eurosport. There is also streaming of football events from all around the globe. Other sport content include tennis, rugby, and basketball. You have to sign up to enjoy full and unrestricted access to the Eurosport channels. This is the best choice you can ever make when looking for an excellent Kodi sports addons.